Biography
---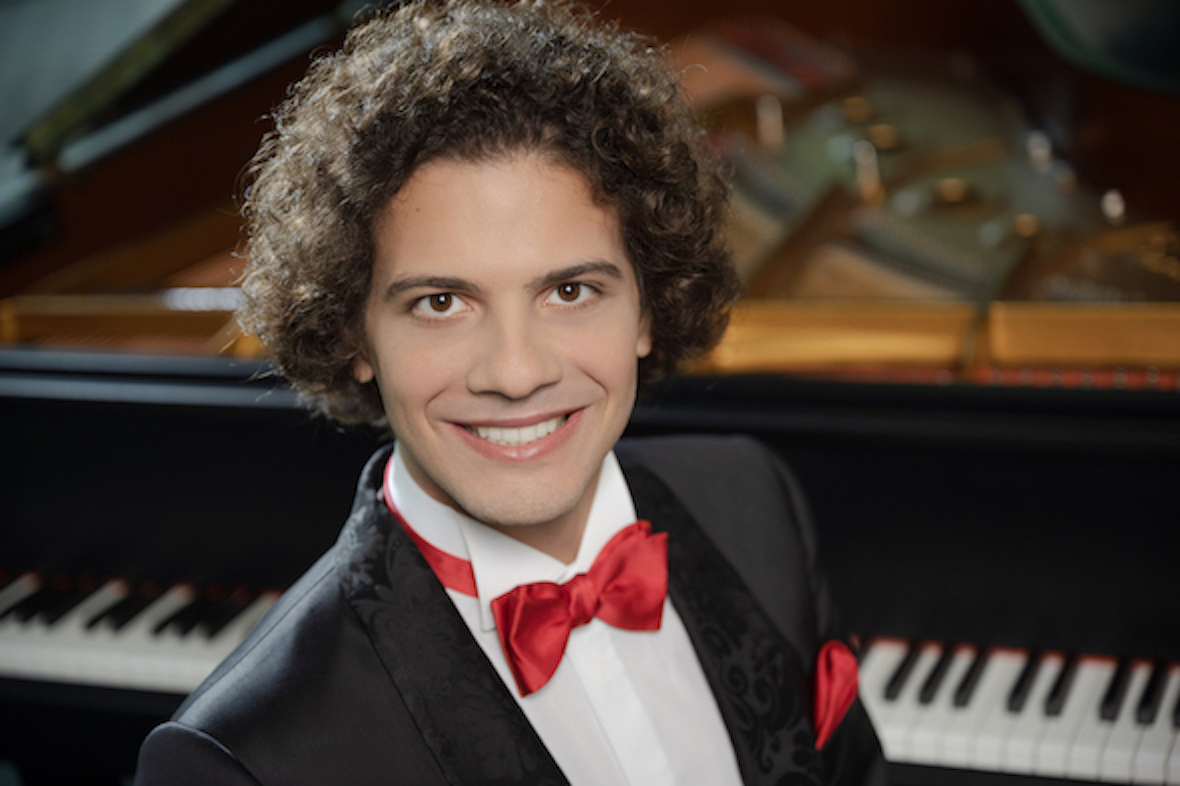 "Magician at the Piano"
Hannoversche Allgemeine Zeitung
At the age of 5 he began playing his grandmother's piano; she was a piano teacher in Sao Paulo. Seventeen years later – after intensive training at leading universities of music in Brazil and Germany Fabio Martino bought himself his first Steinway grand piano. The money for this came, amongst other, from his first major prize of 48,000 US$ at the BNDES International Piano Competition, the most important contest in Latin America.
In the meantime Fabio Martino has won more than 20 first prizes in piano competitions. Martino doesn't only draw in the audience with his virtuoso playing; he also thrills them with his South American charm. The piano shooting star is viewed as a cheeky but at the same time open challenger on the international pianist scene. He wears his hand-tied bow tie like a trademark.
His second album "PASSION", a co-production with the German radio SWR in Baden-Baden, attracted worldwide attention and was awarded with top marks. As well as well- known works by Beethoven, Liszt and Schumann, which Fabio Martino interprets in his own special emotional and inspirational manner, it also contains the world première recording of the light, full of temperament and pianistically demanding piece "Tico-Tico no fubá" arranged by Marc-André Hamelin. "This isn't only virtuoso, it really rocks! Magnificent!" Guido Krawinkel in Klassik-Heute.
In 2019 his third album "Latin Soul" is released. With powerful piano music full of joie de vivreand radiant sounds of the composers Villa-Lobos, Ginastera, Guastavino and Guarnieri, originating from Latin America, Fabio Martino also convinces here with his fabulous virtuosity.
As an international soloist Fabio Martino has played piano concertos by Prokofjew, Rachmaninov, Beethoven, Mozart, Schumann, Medtner, Bartók and many others. He was accompanied by famous orchestras like the Orquestra Sinfonica Brasileira (OSB), State Orchestra of Sao Paulo (OSESP), Symphony Orchestra of the Bavarian Radio, Badischen Staatskapelle, Stuttgart Philharmonic Orchestra, Berliner Symphonic Orchestra, Shenzhen Symphony Orchestra, Czech Chamber Orchestra, to name just a few.
The 19/20 season includes numerous concert highlights, e.g. with the Staatskapelle Weimar, the Nürnberger Symphoniker, the Stuttgarter Philharmoniker, the Münchner Symphoniker and will lead Fabio Martino into other large concert halls: Meistersingerhalle, Herkulessaal, Liederhalle, Eroica-Saal in Vienna or the Sala Verdi in Milan. In addition to a concert tour in China and two tours in Brazil, Martino will tour northern Germany in August / September with the Schleswig-Holstein Symphony Orchestra. Finally, the two New Year's concerts in the Festspielhaus in Salzburg are a particularly very special highlight in his concert calendar.
Martino also shows his ability and his special stage presence in various film and TV productions as well as live recordings amongst others for the SWR, BR, NDR, TV Globo and the BBC.
Critics already mention Fabio Martino in the same breath as Nelson Freire, Martha Argerich, Claudio Arrau, Sviatoslav Richter and even link him with Vladimir Horowitz.
Repertoire
National and International – Piano Competitions
Press Kit
Booking
---
Agency Manager - Thomas Hägele
Email thomas.haegele@web.de